Henry T. Mahan | Pikeville, Kentucky

| | |
| --- | --- |
| | |



HenryTMahan.com

This website contains many good articles and realplayer audio sermons by Pastor Henry Mahan.




donfortner.com

Don Fortner is pastor of Grace Baptist Church of Danville, KY. Only incidentally is he a widely published author, and conference speaker. This site bears his name (with his permission), but our intent is to honor the God whom he has so faithfully declared to us over twenty-five years. His prolific...




Evangelist Rolfe Barnard

Rolfe Barnard (1904-1969) was evidently a prophet from God for the 20th Century. With a profound sense of the absolute sovereignty and glory of Jesus Christ, he was able to preach a message that produced conviction of sin. He maintained through all his ministry what he himself called a "sweetheart...




FreeGraceRadio.com

FreeGraceRadio.com exists to promote the gospel of the absolute sovereign free grace of God in Christ, and is intended to showcase the messages of pastors who declare that we are "complete in him." Our God has commanded his ministers to "Comfort ye, comfort ye my people, saith your God. Speak ye...






Spurgeon Gems

The sermons at this site have been updated in today's language by Emmett O'Donnell.* (Only necessary changes have been made such as updating old English terms and capitalizing Deity pronouns. The content is unabridged.) Since they, as well as other literature at this site are in PDF format.




www.all-of-grace.net

Another excellent site containing RealAudio messages proclaiming the sovereign grace of God.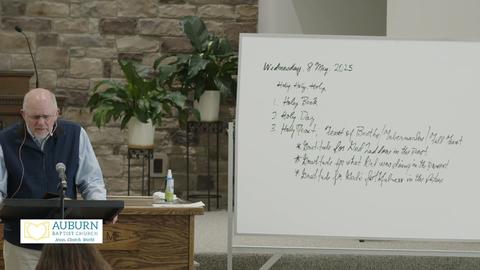 Auburn, IN
Auburn Baptist Church
Reg Kelly
Liberty Faith Church