Eric Sipe | Columbus, Ohio

| | |
| --- | --- |
| | |
RECENT
Chazz Anderson | John 2:1-11
JULY 2022
Su
Mo
Tu
We
Th
Fr
Sa
1
2
3
4
5
6
8
9
10
11
12
13
14
15
16
17
18
19
20
21
22
23
24
25
26
27
28
29
30
31

| | | | |
| --- | --- | --- | --- |
| Recent LIVE VIDEO | WEBCASTS | | |

Thu Mar 18

// 8:01 PM - 8:24 PM

1 viewers

Sun Mar 8

// 10:35 AM - 12:28 PM

39 viewers

Sun Mar 1

// 11:46 AM - 12:18 PM

144 viewers

Sun Mar 1

// 10:35 AM - 11:29 AM

33 viewers

Sun Feb 23

// 10:38 AM - 12:19 PM

11 viewers

Sun Feb 16

// 10:35 AM - 12:11 PM

18 viewers
For the glory of God, Calvary Bible Church is committed to equipping the saints and gathering disciples from all peoples to the end that they might grow up in Christ, worship God, and enjoy Him forever. (

more..

)

Family Bible Class ... 9:30 a.m.
Morning Worship ... 10:45 a.m.
Evening Service ... 5:30 p.m.
Wednesday Prayer Service ... 7:00 p.m.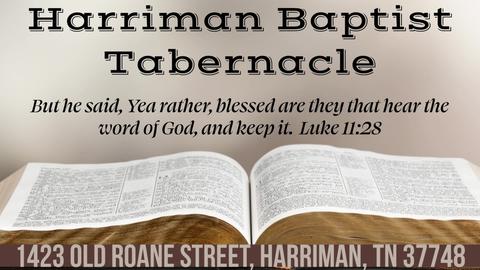 Harriman, TN
Harriman Baptist Tabernacle
Brian Schwertley
Strange Women


Covenanted Reformed Presb.
Sunday Service