Breaking News
All | The Vault | United Prayer | SA Newsroom
| | |
| --- | --- |
| SATURDAY, FEB 26, 2022 | |
United Prayer Journal // DAY 414
This resolution of
Daily United Prayer
is based on
An Humble Attempt
, originally put forward by Jonathan Edwards in 1748. Its design is to encourage God's people in the duty of united extraordinary prayer; setting aside some time every day to pray for the revival of His church and the advancement of Christ's kingdom in our homes, in our churches, in our nation, and in the world.
Rick and I just wrapped up two days of board meetings in NYC with Bill Jones of New York Gospel Ministries. We spent time deliberating together and praying together for the future of this strategic ministry in the heart of Manhattan. We also had the pleasure of getting to know the two young interns from Dr Beeke's PRTS seminary that are presently working alongside Bill Jones as interns of NYGM. It was an encouraging few days.

If your church has any interest in sending a team for one week to the City to assist alongside Bill Jones in urban evangelism, I would highly encourage you to be in contact with him at www.nygm.info … they would also welcome skilled tradesmen (drywall, painting, mudding, etc) to come up even for a few days to assist in repairing sections of this historic building. There's a dizzying amount of work that needs to be done not only with the building but also with the food ministry which involves multiple food pickups every single day. They are always in need of more manpower and more supporting churches as they are presently doing all that they do on a shoestring budget with very little manpower.

I asked Bill Jones to briefly explain on video how NYGM has streamlined their food operations. This is an important aspect of the ministry that creates a bridge into the hearts of men and women in NYC to proclaim the good news of Jesus Christ.
DAILY UNITED PRAYER
foundationsgroup.org
Mon-Fri @ 12pm EDT // Sat @ 10am EDT
We invite you to join our dedicated and earnest group of praying participants of all ages from around the world that meet every day over Zoom to pray. At the start of each prayer call, a different individual will bring a brief Scriptural meditation. Here's the most recent:
| | | | | | |
| --- | --- | --- | --- | --- | --- |
| | | | | | |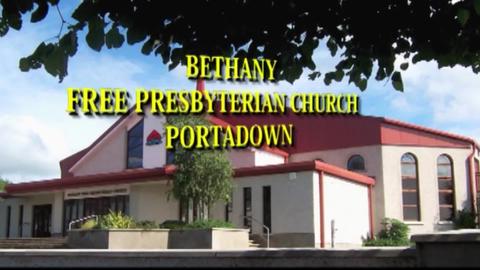 Portadown, N. Ireland
Bethany Free Presbyterian Church