Breaking News
All | The Vault | United Prayer | SA Newsroom
| | |
| --- | --- |
| FRIDAY, FEB 18, 2022 | |
United Prayer Journal // DAY 407
This resolution of
Daily United Prayer
is based on
An Humble Attempt
, originally put forward by Jonathan Edwards in 1748. Its design is to encourage God's people in the duty of united extraordinary prayer; setting aside some time every day to pray for the revival of His church and the advancement of Christ's kingdom in our homes, in our churches, in our nation, and in the world.
"Then Pharaoh sent and called Joseph, and they brought him hastily out of the dungeon: and he shaved himself, and changed his raiment, and came in unto Pharaoh." Genesis 41:14.

When I read these words, I couldn't help thinking about how quickly Joseph's situation had changed. Joseph was at the lowest point of his life, sitting in an Egyptian dungeon for two full years by this time (Genesis 41:1). He was forgotten by the butler after asking him specifically to put in a good word for him and he may have been tempted to think that even God had forgotten about him. I have no doubt that Joseph was crying out to the Lord every single day in that dungeon for deliverance. But as the months dragged on to years, there wasn't even a hint of change. However, one morning, "they brought him hastily out of the dungeon." There was a day when everything changed ... suddenly. He went from sitting in a dark dungeon cell without hope to being second in command over all of Egypt. This is how our God works. He takes our night and turns it into day. And He can do it ... suddenly.

When Hezekiah began to reign in 2 Chronicles 29, things were exceedingly bleak in Judah. He was following on the heels of the wicked King Ahaz that had destroyed the nation through his idolatry and wickedness. King Hezekiah was only 25 years old when he was handed a nation in tatters. But what do we read happened in the space of one chapter? The doors of the house of the Lord were re-opened, the temple was thoroughly cleansed, worship was re-established, and the nation was set back on the right track. The very last verse of 2 Chronicles 29:36 states, "And Hezekiah rejoiced, and all the people, that God had prepared the people: for the thing was done suddenly." What seemed like an utterly impossible situation that could have taken a lifetime to repair, was done "suddenly."

Sometimes God tarries long in His answer, friends. But when the answer comes, it can come suddenly. When we survey the landscape of our nation, our churches, or even our families, don't give up hope. Don't succumb to the devil's whispers that God has forgotten to be gracious. God is with us in our dungeon experience and He is hearing every prayer uttered. He is able to turn our night into day, "hastily." For the Lord, whom ye seek, shall suddenly come to his temple. (Malachi 3:1). Let us keep the fires of faith ever burning.
DAILY UNITED PRAYER
foundationsgroup.org
Mon-Fri @ 12pm EDT // Sat @ 10am EDT
We invite you to join our dedicated and earnest group of praying participants of all ages from around the world that meet every day over Zoom to pray. At the start of each prayer call, a different individual will bring a brief Scriptural meditation. Here's the most recent:
| | | | | | |
| --- | --- | --- | --- | --- | --- |
| | | | | | |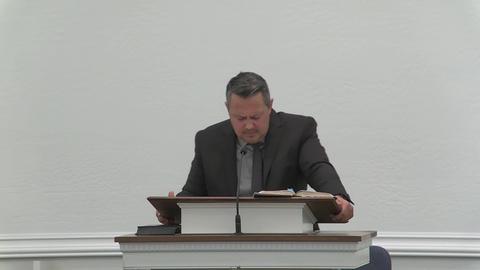 Gilbert, AZ
Grace Covenant Church