Breaking News
All | The Vault | United Prayer | SA Newsroom
| | |
| --- | --- |
| FRIDAY, FEB 4, 2022 | |
United Prayer Journal // DAY 395
This resolution of
Daily United Prayer
is based on
An Humble Attempt
, originally put forward by Jonathan Edwards in 1748. Its design is to encourage God's people in the duty of united extraordinary prayer; setting aside some time every day to pray for the revival of His church and the advancement of Christ's kingdom in our homes, in our churches, in our nation, and in the world.
"And Jacob came to Shalem, a city of Shechem, which is in the land of Canaan, when he came from Padanaram; and pitched his tent before the city." Genesis 33:18.

Most Christians may never find themselves living blatantly in the world, adopting the world's practices whole-hog. No, no. Not church-going, clean-living Christians. But more often than not, they may find themselves "pitching their tent before the city." The tent refers to our day-to-day lives vs our "Sunday lives". It refers to the home-life vs the church-life. Pitching our tent before the city implies we are in proximity to the city so that we bring our families in constant view of the world and all of its allurements. If I can be so bold, we may not curse like the world, but we can tolerate the blasphemies of the world in what we bring into our homes. We may not fornicate like the world, but we can watch the sins of the world on our screens. We may not live within the city limits, but we can most certainly see it all.

This incident takes place in the life of Jacob after his stressful encounter with Esau. If you recall, Lot also "pitched his tent" toward Sodom in Genesis 13:12 after a windfall of success. Whether we can justify "relaxing" by the pool of the world as a relief of stress or a reward for success, it never ends well when we pitch our tent towards the city. You'll notice that in the very next chapter of Genesis 34, Jacob's daughter, Dina, "went out to see the daughters of the land" and ended up being defiled by one of its princes. Proximity leads to curiosity and the family always suffers. "Can a man take fire in his bosom, and his clothes not be burned?" Proverbs 6:27. Let us be diligent about creating as much distance as possible from the world of Vanity Fair with all of its mesmerizing attractions and distractions.

Friends, don't be deceived. Friendship with the world is enmity with God (James 4:4). Let us be careful where we decide to pitch our tent.
DAILY UNITED PRAYER
foundationsgroup.org
Mon-Fri @ 12pm EDT // Sat @ 10am EDT
We invite you to join our dedicated and earnest group of praying participants of all ages from around the world that meet every day over Zoom to pray. At the start of each prayer call, a different individual will bring a brief Scriptural meditation. Here's the most recent:
| | | | | | |
| --- | --- | --- | --- | --- | --- |
| | | | | | |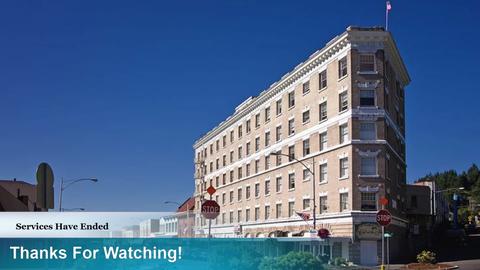 Chehalis, WA
Faith Baptist Church