Breaking News
All | The Vault | United Prayer | SA Newsroom
| | |
| --- | --- |
| WEDNESDAY, FEB 2, 2022 | |
United Prayer Journal // DAY 393
This resolution of
Daily United Prayer
is based on
An Humble Attempt
, originally put forward by Jonathan Edwards in 1748. Its design is to encourage God's people in the duty of united extraordinary prayer; setting aside some time every day to pray for the revival of His church and the advancement of Christ's kingdom in our homes, in our churches, in our nation, and in the world.
"And that, knowing the time, that now it is high time to awake out of sleep: for now is our salvation nearer than when we believed." Romans 13:11.

I was struck with this verse last night. I'd like to make three very simple observations. First, it implies that we are asleep, does it not? I think it is beyond debate that the church, largely, is asleep. God has sent massive disruption into our "way of life" and the world continues to face upheavals politically, socially, and economically—yet the prayer meeting is still dead in the water. Our forefathers were astute enough to perceive this as God's way of calling His people back to Himself. As a result, they would respond in seasons of extraordinary prayer. We are not better than our fathers. What needs to happen to awaken the church out of this deep, death-like sleep? But let us not make the mistake of casting blame "out there." It's not just the church that is asleep. We ourselves are too often found fighting sleep like the disciples in the garden. There is a mysterious malaise that has fallen upon us. It's a kind of apathetic and lethargic spirit of idleness and indolence that is hard to shake.

Second, this verse implies that we CAN be awakened out of sleep. Though we may find ourselves fighting sleep or perhaps in a deep sleep, there is hope. We don't have to remain in this condition. We can be awakened. The revivals in the past were called "The Great Awakenings" for good reason. Prior to those revivals, the church was in a comatose state, but when revival came, there was the injection of fresh life—truly, a great awakening.

Thirdly, this is the urgent need of our day. It is high time to awake out of sleep. The time is now. Other translations say that "this is the critical time." Why? Because "now is our salvation nearer than when we believed." We are closer to the end than ever before, friends. The end of our own lives, the end of the world age, the end of opportunity itself. Jeremiah 8:20 puts it this way, "The harvest is past, the summer is ended, and we are not saved." If we only knew how much time we had left, we would understand that we cannot wait any longer. It is high time to awake out of sleep. The next verse reads as follows, "The night is far spent, the day is at hand: let us therefore cast off the works of darkness, and let us put on the armour of light." Have done with lesser things, friends. Cast off those beloved idols that put us to sleep. Let us PUT ON the armor, indeed, the armor of light.

"It is time for thee, LORD, to work: for they have made void thy law" Psalm 119:126.
DAILY UNITED PRAYER
foundationsgroup.org
Mon-Fri @ 12pm EDT // Sat @ 10am EDT
We invite you to join our dedicated and earnest group of praying participants of all ages from around the world that meet every day over Zoom to pray. At the start of each prayer call, a different individual will bring a brief Scriptural meditation. Here's the most recent:
| | | | | | |
| --- | --- | --- | --- | --- | --- |
| | | | | | |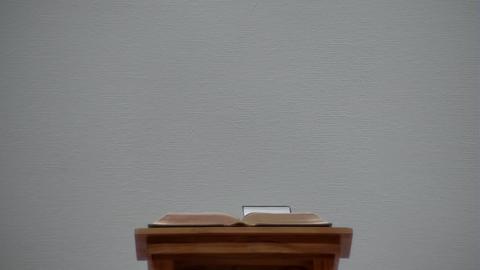 Carterton, New Zealand
Reformed Congregations of New Zealand