Breaking News
All | The Vault | United Prayer | SA Newsroom
| | |
| --- | --- |
| TUESDAY, JAN 25, 2022 | |
United Prayer Journal // DAY 386
This resolution of
Daily United Prayer
is based on
An Humble Attempt
, originally put forward by Jonathan Edwards in 1748. Its design is to encourage God's people in the duty of united extraordinary prayer; setting aside some time every day to pray for the revival of His church and the advancement of Christ's kingdom in our homes, in our churches, in our nation, and in the world.
"And he said, Let me go, for the day breaketh. And he said, I will not let thee go, except thou bless me." Genesis 32:26.

These words were spoken by Jacob as he wrestled with the angel of the Lord throughout the night. He was all by himself and was facing the greatest fear of his life—an encounter with Esau. You see, he had wronged and supplanted Esau years before, robbing him of both his birthright and blessing with brazen deceit. As a result, he left his home and was "on the run" for at least 14 years. The last words of Esau were still ringing in his ears, "The days of mourning for my father are at hand; then will I slay my brother Jacob." On the eve of facing the pent-up wrath of his brother and the 400 men that were with him, it is little wonder that "Jacob was greatly afraid and distressed" (Gen 32:7).

Against the backdrop of this fear, distress, and desperation, Jacob is now left with nothing—absolutely nothing—but the promises of God. He felt the weight and guilt of his past sins when he prayed, "I am not worthy of the least of all the mercies." And he felt his acute physical, emotional, and spiritual weakness more than ever as he lay there that night completely alone. But he wasn't alone. He was wrestling with God. When we get to the very bottom of our "hoarded resources," when we are at wit's end, when we have no leg to stand on and feel ourselves unworthy of the least of God's mercies (and rightly so), it is then and only then that we are sufficiently emptied of ourselves to cry out to God in real desperation and prayer. God brings us to these brinks of distress for our good, friends. Sometimes it's the only way to pry our fingers off of our own self-dependence and get us to be desperate enough to cling solely to the promises of God. That's all Jacob had at this stage. He was all alone facing imminent destruction with the full realization that without God's help and intervention, his doom was sure. He had NO CHOICE but to cling to God's promise and cry out, "I will not let thee go, except thou bless me!"

Friends, these prayer meetings were originally established to cry to the Lord for deliverance and intervention—in a word, revival. Let us not lose that focus, please. Let us not lose that spirit of absolute dependence and desperation.
DAILY UNITED PRAYER
foundationsgroup.org
Mon-Fri @ 12pm EDT // Sat @ 10am EDT
We invite you to join our dedicated and earnest group of praying participants of all ages from around the world that meet every day over Zoom to pray. At the start of each prayer call, a different individual will bring a brief Scriptural meditation. Here's the most recent:
| | | | | | |
| --- | --- | --- | --- | --- | --- |
| | | | | | |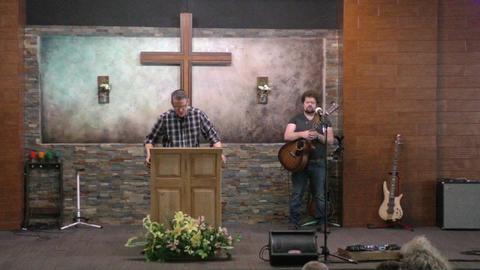 Bremerton, WA
Institute of Biblical Defense