Breaking News
All | The Vault | United Prayer | SA Newsroom
| | |
| --- | --- |
| MONDAY, JAN 17, 2022 | |
United Prayer Journal // DAY 379
This resolution of
Daily United Prayer
is based on
An Humble Attempt
, originally put forward by Jonathan Edwards in 1748. Its design is to encourage God's people in the duty of united extraordinary prayer; setting aside some time every day to pray for the revival of His church and the advancement of Christ's kingdom in our homes, in our churches, in our nation, and in the world.
"And Jacob awaked out of his sleep, and he said, Surely the LORD is in this place; and I knew it not." Genesis 28:16.

Jacob was at a low point in his life. He had a stone for a pillow, he was far away from home, he had nothing to his name, and he had just stolen that which was precious from his brother. He was a supplanter by name and a supplanter by practice. Esau said as much when he protested to his father, "Is he not rightly named Jacob? For he has supplanted me these two times. He took away my birthright, and behold, now he hath taken away my blessing." Gen 27:36. And yet, it was in this low place that God met with him. Jacob was oblivious to the presence and working of God in his life, as we all often are.

Habakkuk 1:13 states that God is of "purer eyes than to behold evil, and canst not look on iniquity." So how could God reveal Himself to Jacob given all his failures? Given his estrangement from even his own family? The key to it all is THE LADDER in Jacob's dream. The Lord Jesus is the way, the door, and our only access to heaven. It is how God's blessings can come down to us, and it is how our prayers can ascend to Him. The Lord Jesus clearly identified Himself as such in John 1:51, "Verily, verily, I say unto you, Hereafter ye shall see heaven open, and the angels of God ascending and descending upon the Son of man." It's correct to say that God cannot ignore sin. But Jesus Christ is the reason why Balaam could accurately declare, "He hath not beheld iniquity in Jacob, neither hath he seen perverseness in Israel." Numbers 23:21. Christ purchased the remarkable right for all of Jacob's posterity to know God's nearness no matter where they might find themselves in life. We don't need to wait for a probationary period of being "super-saints" before God can draw near to us. Even at the lowest point in our life, the Lord is in that place as well. May we, like Jacob, awake out of our sleep so we can live in the enjoyment of His Presence.

"Having therefore, brethren, boldness to enter into the holiest by the blood of Jesus, By a new and living way, which he hath consecrated for us, through the veil, that is to say, his flesh; And having an high priest over the house of God; Let us draw near with a true heart in full assurance of faith, having our hearts sprinkled from an evil conscience, and our bodies washed with pure water." Hebrews 10:19-22.
DAILY UNITED PRAYER
foundationsgroup.org
Mon-Fri @ 12pm EDT // Sat @ 10am EDT
We invite you to join our dedicated and earnest group of praying participants of all ages from around the world that meet every day over Zoom to pray. At the start of each prayer call, a different individual will bring a brief Scriptural meditation. Here's the most recent:
| | | | | | |
| --- | --- | --- | --- | --- | --- |
| | | | | | |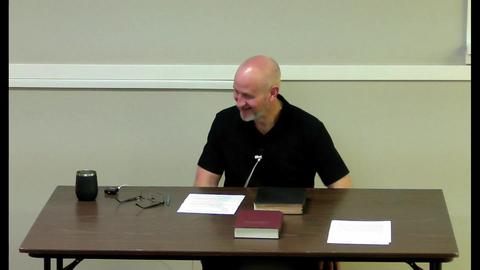 Chilliwack, British Columbia
Free Grace Baptist Church