Breaking News
All | The Vault | United Prayer | SA Newsroom
| | |
| --- | --- |
| MONDAY, DEC 13, 2021 | |
United Prayer Journal // DAY 349
This resolution of
Daily United Prayer
is based on
An Humble Attempt
, originally put forward by Jonathan Edwards in 1748. Its design is to encourage God's people in the duty of united extraordinary prayer; setting aside some time every day to pray for the revival of His church and the advancement of Christ's kingdom in our homes, in our churches, in our nation, and in the world.
Taking a walk this beautiful morning, I was thinking about the road ahead. What's ahead for us? This is the week we've been waiting all year for. It is finally upon us and it will come and go very quickly. I was going over my notes for the Thursday morning talk quite a bit last night and this morning and I've been asking myself, "What is the point of the arrow in all of this? What are we trying to accomplish?"

I have a 30-minute slot at the start of the conference to kick things off. And then I have another 30-minute slot at the opening of the second day. There's so much I want to communicate about the burden of The Foundations Conference itself, United Prayer, The Vault Project at BJU, the future of SermonAudio, etc. There's just not enough time. But I am praying that God will allow every speaker to make the maximum use of the few minutes that we all have, to do the most good. It's a window of opportunity.

The dictionary defines the word "opportunity" as, a set of circumstances that makes it possible to do something. This is exactly what we have in mind. This conference is providing a momentary yet significant convergence of people in space and time that will make it possible, I trust, to do something. I believe windows of opportunities like this are rare, and they come and go so quickly. So we must buy them up and make the most use of them. What can be done with a single conference? What can be done with a single arrow?

A lot.

"And a certain man drew a bow at a venture, and smote the king of Israel between the joints of the harness." 1 Kings 22:34.

A single arrow drawn at a "venture" by an unknown soldier means nothing. But that same arrow guided by the Hand of Divine Providence can find its precise target and go on to change the course of history. That's what we're praying for. May God give us the faith enough to draw that bow. Because nothing ventured, nothing gained.

This quote by J. C. Ryle was sent to me: "The day of judgment will show that one of the greatest links in drawing some souls to God, has been the intercessory prayer of friends."
DAILY UNITED PRAYER
foundationsgroup.org
Mon-Fri @ 12pm EDT // Sat @ 10am EDT
We invite you to join our dedicated and earnest group of praying participants of all ages from around the world that meet every day over Zoom to pray. At the start of each prayer call, a different individual will bring a brief Scriptural meditation. Here's the most recent:
| | | | | | |
| --- | --- | --- | --- | --- | --- |
| | | | | | |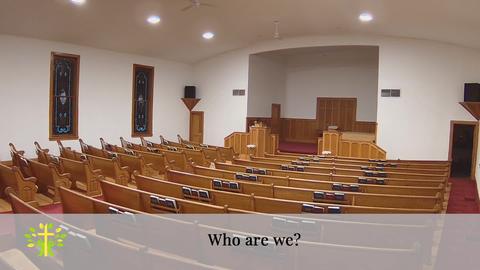 Morning Sun, IA
Sharon RP Church