Breaking News
All | United Prayer | SA Center | SA Newsroom
Biden-Harris: 'Most pro-abortion ticket' in US history,
Presumptive Democratic presidential nominee Joe Biden selected California Sen. Kamala Harris to be his 2020 running mate, making her the first black woman ever selected as a vice-presidential candidate by one of the country's two major political parties.

Pro-life activists are criticizing the move, however, with one calling the Biden-Harris ticket the 'Äúmost pro-abortion presidential ticket in American history.'ÄĚ Meanwhile, abortion-rights activists are praising the nomination, calling Harris a 'Äúreproductive freedom champion.'ÄĚ ...
|

FOCUS

| Audio commentaries on this news item | more..
| | | |
| --- | --- | --- |
| · Page 1 · Found: 29 user comment(s) | | |
System Notice

SermonAudio.com

This forum thread has been closed by SermonAudio.
No further comments are permitted for this news item.
8/16/2020 7:16 PM

| | | | | |
| --- | --- | --- | --- | --- |
| Mike | | New York | | | |
8/16/2020 4:23 PM

| | | | | |
| --- | --- | --- | --- | --- |
| Jim Lincoln | | Nebraska | | | |
8/14/2020 6:03 AM

| | | | | |
| --- | --- | --- | --- | --- |
| Michael Hranek | | outside the clinic | | | |
8/14/2020 12:51 AM

| | | | | |
| --- | --- | --- | --- | --- |
| Joe USA | | USA | | | |
8/14/2020 12:06 AM

| | | | | |
| --- | --- | --- | --- | --- |
| Backwoods Duck Farmer | | Mississippi | | | |
8/13/2020 11:49 PM

| | | | | |
| --- | --- | --- | --- | --- |
| Backwoods Duck Farmer | | Mississippi | | | |
8/13/2020 10:03 PM

| | | | | |
| --- | --- | --- | --- | --- |
| Noname | | Mississippi | | | |
8/13/2020 10:00 PM

| | | | | |
| --- | --- | --- | --- | --- |
| Noname | | Mississippi | | | |
8/13/2020 9:57 PM

| | | | | |
| --- | --- | --- | --- | --- |
| Noname | | Mississippi | | | |
8/13/2020 9:33 PM

| | | | | |
| --- | --- | --- | --- | --- |
| Dr. Tim | | Way Down Yonder | | | |
8/13/2020 8:54 PM

| | | | | |
| --- | --- | --- | --- | --- |
| Jim Lincoln | | Nebraska | | | |
8/13/2020 8:23 PM

| | | | | |
| --- | --- | --- | --- | --- |
| Country Boy | | Alabama | | | |
8/13/2020 8:14 PM

| | | | | |
| --- | --- | --- | --- | --- |
| Wayfarer pilgrim | | Lubbock, Texas | | | |
8/13/2020 7:21 PM

| | | | | |
| --- | --- | --- | --- | --- |
| Jim Lincoln | | Nebraska | | | |
8/13/2020 3:20 PM

| | | | | |
| --- | --- | --- | --- | --- |
| Joe USA | | USA | | | |
8/13/2020 1:51 PM

| | | | | |
| --- | --- | --- | --- | --- |
| John Yurich USA | | USA | | | |
| | |
| --- | --- |
| 8/13/2020 1:44 PM | |
| | |
8/13/2020 12:44 PM

| | | | | |
| --- | --- | --- | --- | --- |
| Dr. Tim | | Way Down Yonder | | | |
8/13/2020 11:56 AM

| | | | | |
| --- | --- | --- | --- | --- |
| Mike | | New York | | | |
| | |
| --- | --- |
| There are a total of 29 user comments displayed | |
| | | |
| --- | --- | --- |
| Jump to Page : [1] 2 | last | | |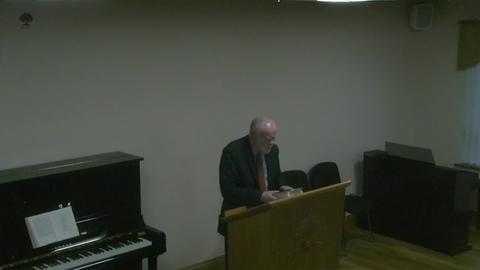 Kilkeel, N. Ireland
Mourne Free Presbyterian Church