Breaking News
All | United Prayer | SA Center | SA Newsroom
Franklin Graham spanks clergy who ripped Trump for holding Bible
Bishop Mariann Budde of the Episcopal Diocese of Washington was among the ministers who lashed out.

"He didn't come church to pray, he didn't come to church to offer condolences to those who are grieving," she said. "He didn't come to commit to healing our nation, all the things that we would expect and long for from the highest leader of the land."

Graham, CEO of Samaritan's Purse and the Billy Graham Evangelistic Association, called the reaction "unbelievable" in a Facebook post Wednesday morning. ...
| | | |
| --- | --- | --- |
| · Page 1 · Found: 33 user comment(s) | | |
System Notice

SermonAudio.com

This forum thread has been closed by SermonAudio.
No further comments are permitted for this news item.
| | |
| --- | --- |
| 6/7/2020 2:50 PM | |
| | |
6/7/2020 12:34 PM

| | | | | |
| --- | --- | --- | --- | --- |
| Mike | | New York | | | |
6/7/2020 11:05 AM

| | | | | |
| --- | --- | --- | --- | --- |
| Jim Lincoln | | Nebraska | | | |
6/6/2020 6:20 PM

| | | | | |
| --- | --- | --- | --- | --- |
| Mike | | New York | | | |
6/6/2020 4:26 PM

| | | | | |
| --- | --- | --- | --- | --- |
| Neil | | Tucson | | | |
6/5/2020 10:34 PM

| | | | | |
| --- | --- | --- | --- | --- |
| Anony | | Wicked World | | | |
6/5/2020 10:34 PM

| | | | | |
| --- | --- | --- | --- | --- |
| JD Saved by Grace | | Florida | | | |
| | |
| --- | --- |
| 6/5/2020 10:24 PM | |
| | |
6/5/2020 10:19 PM

| | | | | |
| --- | --- | --- | --- | --- |
| JD Saved by Grace | | Florida | | | |
6/5/2020 1:51 PM

| | | | | |
| --- | --- | --- | --- | --- |
| Mike | | New York | | | |
6/5/2020 12:21 PM

| | | | | |
| --- | --- | --- | --- | --- |
| Dr. Tim | | Way Down Yonder | | | |
6/5/2020 11:07 AM

| | | | | |
| --- | --- | --- | --- | --- |
| Jim Lincoln | | Nebraska | | | |
| | |
| --- | --- |
| 6/5/2020 10:55 AM | |
| | |
6/5/2020 10:04 AM

| | | | | |
| --- | --- | --- | --- | --- |
| Dr. Tim | | Way Down Yonder | | | |
6/5/2020 9:17 AM

| | | | | |
| --- | --- | --- | --- | --- |
| Jim Lincoln | | Nebraska | | | |
6/4/2020 9:08 PM

| | | | | |
| --- | --- | --- | --- | --- |
| James Thomas | | Fla | | | |
6/4/2020 8:30 PM

| | | | |
| --- | --- | --- | --- |
| The Quiet Christian | | | |
6/4/2020 7:51 PM

| | | | | |
| --- | --- | --- | --- | --- |
| hey_yo | | North East | | | |
6/4/2020 6:02 PM

| | | | | |
| --- | --- | --- | --- | --- |
| James Thomas | | Fla | | | |
| | |
| --- | --- |
| There are a total of 33 user comments displayed | |
| | | |
| --- | --- | --- |
| Jump to Page : [1] 2 | last | | |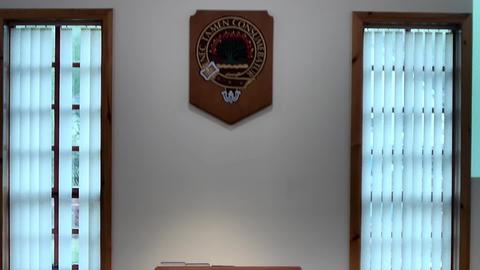 North Kessock, Inverness, Scotland
Knockbain Free Church of Scotland