Breaking News
All | United Prayer | SA Center | SA Newsroom
Trump Stops Pelosi From Putting Abortion Funding in Anti-Coronavirus Bill
In a victory for the Trump administration and pro-life Americans, pro-abortion Speaker Nancy Pelosi has relented and agreed to a deal with the Trump administration to pass a clean version of the economic stimulus bill dealing with the coronoavirus. A clean bill with the Hyde Amendment attached to it will receive approval from the House of Representatives tonight and will be signed into law on Monday after the Senate approves it.
|

FOCUS

| Audio commentaries on this news item | more..

America Shut Down by COVID-19 • 1,920+

Kevin Swanson |

Generations Radio

IRS tax deadline moved to July • 340+

Adam McManus |

The World View in 5 Minutes
| | | |
| --- | --- | --- |
| · Page 1 · Found: 22 user comment(s) | | |
System Notice

SermonAudio.com

This forum thread has been closed by SermonAudio.
No further comments are permitted for this news item.
11/7/2020 5:53 PM

| | | | | | | | | |
| --- | --- | --- | --- | --- | --- | --- | --- | --- |
| Seek Lamp | | United States | | | | | | | |
| | |
| --- | --- |
| 11/2/2020 10:23 AM | |
| | |
3/31/2020 3:45 PM

| | | | | |
| --- | --- | --- | --- | --- |
| Anony | | Wicked World | | | |
3/30/2020 2:28 PM

| | | | | |
| --- | --- | --- | --- | --- |
| Mike | | New York | | | |
| | |
| --- | --- |
| 3/30/2020 2:12 PM | |
| | |
3/30/2020 1:38 PM

| | | | | |
| --- | --- | --- | --- | --- |
| Anony | | Wicked World | | | |
3/21/2020 6:34 PM

| | | | | |
| --- | --- | --- | --- | --- |
| PK | | The South | | | |
3/20/2020 11:25 PM

| | | | | |
| --- | --- | --- | --- | --- |
| Dr. Tim | | Way Down Yonder | | | |
3/20/2020 7:51 PM

| | | | | |
| --- | --- | --- | --- | --- |
| C jv CBC hi CBC | | Xhcchch | | | |
3/19/2020 4:44 PM

| | | | | |
| --- | --- | --- | --- | --- |
| Dr. Tim | | Way Down Yonder | | | |
3/19/2020 1:42 PM

| | | | | |
| --- | --- | --- | --- | --- |
| Anony | | Wicked World | | | |
3/18/2020 1:59 AM

| | | | | |
| --- | --- | --- | --- | --- |
| Jim Lincoln | | Nebraska | | | |
3/17/2020 11:15 PM

| | | | | |
| --- | --- | --- | --- | --- |
| Curt vd | | Ontario | | | |
3/17/2020 8:37 PM

| | | | |
| --- | --- | --- | --- |
| NeedHim | | | |
3/17/2020 2:21 PM

| | | | | |
| --- | --- | --- | --- | --- |
| Jim Lincoln | | Nebraska | | | |
3/17/2020 9:35 AM

| | | | | |
| --- | --- | --- | --- | --- |
| Wayfarer pilgrim | | Lubbock, Texas | | | |
3/17/2020 8:56 AM

| | | | | |
| --- | --- | --- | --- | --- |
| Jim Lincoln | | Nebraska | | | |
3/17/2020 6:38 AM

| | | | | |
| --- | --- | --- | --- | --- |
| Carl in Asheville | | North Carolina | | | |
3/17/2020 6:29 AM

| | | | | |
| --- | --- | --- | --- | --- |
| New England cats | | Massachusetts | | | |
| | |
| --- | --- |
| There are a total of 22 user comments displayed | |
| | | |
| --- | --- | --- |
| Jump to Page : [1] 2 | last | | |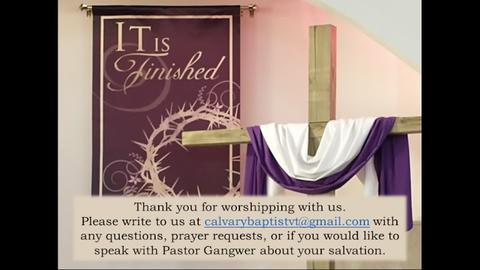 Essex Junction, VT
Calvary Baptist Church