Breaking News
All | United Prayer | SA Center | SA Newsroom
Feedback Friday for 01-13-17
'ÄúWhat are you trusting God for that only God can do?'ÄĚ I don'Äôt remember who asked me that question many years ago, but it has stuck with me throughout the years. Many churches begin a new year by setting some goals! It'Äôs a good time to ask, 'ÄúWhat is our church trusting God for that only God can do?'ÄĚ As we face challenges in the new year it is good to remember God'Äôs word to Abraham, 'ÄúIs anything too hard for the LORD?'ÄĚ (Genesis 18:14). Let us affirm with Jeremiah, 'ÄúAh Lord God! behold, thou hast made the heaven and the earth by thy great power and stretched out arm, and there is nothing too hard for thee'ÄĚ (Jeremiah 32:17). As we seek the salvation of people who seem so hardened to the Gospel, let us believe Jesus'Äô words, 'ÄúWith men this is impossible; but with God all thing are possible'ÄĚ (Matthew 19:26).
Our broadcasters regularly provide feedback about how God is using SermonAudio to impact people's lives for His kingdom. Here are some responses we have received recently.

SermonAudio is proud to be a partner with
FAME
as we co-produce a weekly 'audio journal podcast' called
Five Minutes of FAME
taken from a first-person perspective.
But first, some other encouragements!
Our devs have been working super hard on our latest and greatest Church Finder tool! It's finally launched and it's absolutely gorgeous ... and wonderfully functional too! Learn more about it!
Encouraging broadcaster feedback..
Below is some of the feedback from broadcasters we've received just this past week. We encourage you to contact them and tell them that you saw them here!

Bobby Scott, Community of Faith Bible Church
www.sermonaudio.com/cfbc1"SermonAudio is a blessing to our congregation. We have a diverse congregation. Our older saints find it easy to use and access it and our younger members really enjoy it. We just putting our sermons on your site an good way to allow people to access a sermon they either missed or want to hear again."
Dr. James E. Adams, Cornerstone Church
www.sermonaudio.com/cstonemesa"SermonAudio is a great tool. I appreciate the broad, but conservative, number of churches and speakers you have assembled on your site. What you have represented is fantastic! I think we are seeing a great wonder of God's work in various parts of the world and SermonAudio is a great part of that I believe. Our church is heavily connected to works in Latin America and it is so excited to see the combination of written literature and ministries such as SermonAudio making a gospel impact there and in other ares of this world. We are surprised to find out how many people are listening every month! You are all doing an outstanding job!"
Greg Stanley, Coronado Baptist Church
www.sermonaudio.com/coronadobap"I encourage our people to use SermonAudio. We have a link on our website to our sermons on your site. I normally preach series of messages. Since a lot of people in our area travel, SermonAudio allows them a great way to keep up with the series when they are away. We also have quite a few listeners around the US and in some other countries. Occasionally I will receive an email from someone who listened to a message we uploaded. Sometimes they ask for prayer or we establish contact them with them in some way."
Jon Mahtani, Cornerstone Protestant Reformed Church
www.sermonaudio.com/cornerstoneprc"We are thankful for our relationship with SermonAudio for two main reasons. It serves one of our main avenues of outreach to the community and beyond. It helps us get the Word out! Also it serves members who are sick or moms with sick children who can watch or listen to the service when they are unable to be physically present. We appreciate you assisting us in these two specific ministries."
We would encourage you to read through more testimonials we've received over the years from both listeners and broadcasters alike.

Join us, support us, and enjoy!
| | | | | | |
| --- | --- | --- | --- | --- | --- |
| | | | | | |
| | | |
| --- | --- | --- |
| · Page 1 · Found: 152 user comment(s) | | |
System Notice

SermonAudio.com

This forum thread has been closed by SermonAudio.
No further comments are permitted for this news item.
| | |
| --- | --- |
| 1/20/17 6:27 PM | |
| | |
| | |
| --- | --- |
| 1/20/17 4:15 PM | |
| | |
1/20/17 4:10 PM

| | | | | |
| --- | --- | --- | --- | --- |
| SteveR | | Mt Zion | | | |
| | |
| --- | --- |
| 1/20/17 3:57 PM | |
| | |
| | |
| --- | --- |
| 1/20/17 3:23 PM | |
| | |
| | |
| --- | --- |
| 1/20/17 3:21 PM | |
| | |
1/20/17 3:08 PM

| | | | | |
| --- | --- | --- | --- | --- |
| SteveR | | Mt Zion | | | |
| | |
| --- | --- |
| 1/20/17 2:53 PM | |
| | |
| | |
| --- | --- |
| 1/20/17 2:49 PM | |
| | |
| | |
| --- | --- |
| 1/20/17 2:44 PM | |
| | |
1/20/17 7:07 AM

| | | | | |
| --- | --- | --- | --- | --- |
| Christopher000 | | Rhode Island | | | |
1/20/17 6:49 AM

| | | | | |
| --- | --- | --- | --- | --- |
| John UK | | Wales | | | |
1/20/17 6:36 AM

| | | | | |
| --- | --- | --- | --- | --- |
| Christopher000 | | Rhode Island | | | |
1/20/17 6:21 AM

| | | | | |
| --- | --- | --- | --- | --- |
| John UK | | Wales | | | |
| | |
| --- | --- |
| 1/20/17 5:57 AM | |
| | |
| | |
| --- | --- |
| 1/20/17 2:05 AM | |
| | |
| | |
| --- | --- |
| 1/20/17 2:02 AM | |
| | |
| | |
| --- | --- |
| 1/20/17 1:16 AM | |
| | |
1/19/17 6:04 AM

| | | | | |
| --- | --- | --- | --- | --- |
| John UK | | Wales | | | |
| | |
| --- | --- |
| There are a total of 152 user comments displayed | |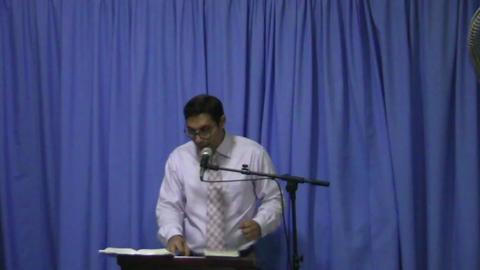 Republica Dominicana
Iglesia Biblica de la Trinidad
Dr. Bob Jones Sr.
Word of Truth