Breaking News
All | United Prayer | SA Center | SA Newsroom
Tim Tebow Rejects 'Miracle' Claim
After being hailed as a miracle worker earlier this week for praying for and laying hands on a fan who was having a seizure and passed out, Tim Tebow says he isn't taking credit for performing any miracles, and was just doing what all Christians are called to do: "be there for people."

When reports surfaced about the 29-year-old Scottsdale Scorpions baseball player laying hands on a fan named Brandon, some who witnessed the event called it a "miracle." While Tebow acknowledged that God was perfectly capable of performing a miracle, the Christian athlete insisted that nothing was done with his own strength.

"As far as me and miracles, no. But in the God that we serve, yeah, I do believe in miracles," Tebow told reporters on Wednesday. "I don't know what the situation was, but I know that the God that I get to serve is the God that always performs miracles in people's lives everyday, all the time." ...
· Page 1 · Found: 12 user comment(s)
System Notice

SermonAudio.com

This forum thread has been closed by SermonAudio.
No further comments are permitted for this news item.
10/15/16 8:55 PM

| | | | | |
| --- | --- | --- | --- | --- |
| Wayfarer Pilgrim | | Lubbock,tx | | | |
10/15/16 8:20 PM

| | | | | |
| --- | --- | --- | --- | --- |
| Christopher000 | | Rhode Island | | | |
10/15/16 8:14 PM

| | | | | |
| --- | --- | --- | --- | --- |
| SteveR | | Mt Zion | | | |
10/15/16 8:01 PM

| | | | | |
| --- | --- | --- | --- | --- |
| Ignominious Emirakan | | Stands | | | |
10/15/16 6:07 PM

| | | | | |
| --- | --- | --- | --- | --- |
| Youth in Asia | | Asia | | | |
10/15/16 5:28 PM

| | | | | |
| --- | --- | --- | --- | --- |
| Christopher000 | | Rhode Island | | | |
10/15/16 2:57 PM

| | | | | |
| --- | --- | --- | --- | --- |
| Shane | | Socal | | | |
10/15/16 7:53 AM

| | | | | |
| --- | --- | --- | --- | --- |
| Gay Allen | | Wisconsin | | | |
10/15/16 7:14 AM

| | | | | |
| --- | --- | --- | --- | --- |
| Christopher000 | | Rhode Island | | | |
10/15/16 4:21 AM

| | | | | |
| --- | --- | --- | --- | --- |
| Youth in Asia | | Asia | | | |
10/15/16 1:06 AM

| | | | | |
| --- | --- | --- | --- | --- |
| Opinionated | | USA | | | |
10/15/16 12:45 AM

| | | | | |
| --- | --- | --- | --- | --- |
| Jim Lincoln | | Nebraska | | | |
| | |
| --- | --- |
| There are a total of 12 user comments displayed | |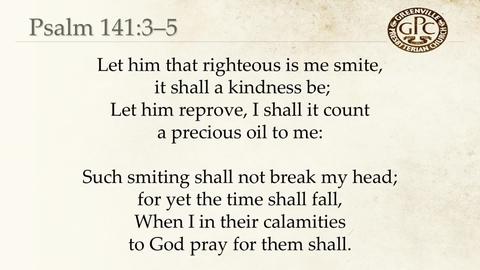 Greenville, SC
Greenville Presbyterian Church