Breaking News
All | United Prayer | SA Center | SA Newsroom
Church Growth Research Reveals Megachurches Continue to Grow
New research on church growth has revealed that the world's largest churches are continuing to grow.

According to ChristianToday.com, megachurches in America and around the world are gaining more members. More than 1.6 million people reportedly attend America's megachurches each week.

Churches in America are not the largest in the world, however. Megachurches in Korea, Argentina, Nigeria, and other places in Africa have even larger memberships.
| | | |
| --- | --- | --- |
| · Page 1 · Found: 51 user comment(s) | | |
System Notice

SermonAudio.com

This forum thread has been closed by SermonAudio.
No further comments are permitted for this news item.
9/11/16 5:51 PM

| | | | | |
| --- | --- | --- | --- | --- |
| John UK | | Wales | | | |
9/11/16 3:06 PM

| | | | | |
| --- | --- | --- | --- | --- |
| Kev | | San Diego | | | |
9/11/16 4:06 AM

| | | | | |
| --- | --- | --- | --- | --- |
| John UK | | Wales | | | |
9/10/16 9:04 PM

| | | | | |
| --- | --- | --- | --- | --- |
| Kev | | San Diego | | | |
9/10/16 5:33 PM

| | | | | |
| --- | --- | --- | --- | --- |
| Kev | | San Diego | | | |
9/10/16 4:34 PM

| | | | | |
| --- | --- | --- | --- | --- |
| John UK | | Wales | | | |
9/10/16 10:39 AM

| | | | | |
| --- | --- | --- | --- | --- |
| Kev | | San Diego | | | |
9/10/16 4:58 AM

| | | | | |
| --- | --- | --- | --- | --- |
| John UK | | Wales | | | |
9/9/16 8:33 PM

| | | | | |
| --- | --- | --- | --- | --- |
| Bible Based Christian | | Netherlands | | | |
| | |
| --- | --- |
| 9/9/16 6:26 PM | |
| | |
9/9/16 6:08 PM

| | | | | |
| --- | --- | --- | --- | --- |
| Kev | | San Diego | | | |
9/9/16 5:59 PM

| | | | | |
| --- | --- | --- | --- | --- |
| Kev | | San Diego | | | |
9/9/16 5:41 PM

| | | | | |
| --- | --- | --- | --- | --- |
| SteveR | | Mt Zion | | | |
9/9/16 5:31 PM

| | | | | |
| --- | --- | --- | --- | --- |
| Kev | | San Diego | | | |
9/9/16 5:24 PM

| | | | | |
| --- | --- | --- | --- | --- |
| SteveR | | Mt Zion | | | |
9/9/16 5:21 PM

| | | | | |
| --- | --- | --- | --- | --- |
| Kev | | San Diego | | | |
9/9/16 5:18 PM

| | | | | |
| --- | --- | --- | --- | --- |
| SteveR | | Mt Zion | | | |
| | |
| --- | --- |
| There are a total of 51 user comments displayed | |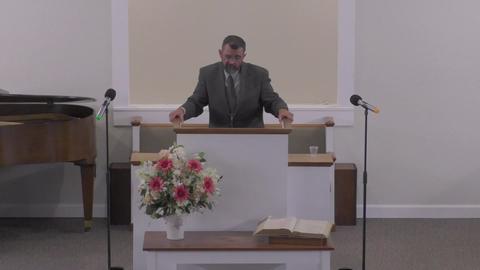 Inverness, FL
Citrus Missionary Baptist Church