Breaking News
All | United Prayer | SA Center | SA Newsroom
Pew: Americans giving up on God, miracles
Half of Americans who have left their church no longer believe in God, leading a surge of nearly one quarter of the nation who have no affiliation with any religion, according to a new survey.

Pew Research Center said Wednesday that 49 percent of what they term "nones" left their church and religion because they "don't believe." Another 20 percent said they don't like organized religion. Other reasons included "common sense" and a lack of belief in miracles.

The survey is the latest from Pew that demonstrates a growing trend in America: more and more people are junking religion and many are giving up on God. ...
|

FOCUS

| Audio commentaries on this news item | more..
| | | |
| --- | --- | --- |
| · Page 1 · Found: 138 user comment(s) | | |
System Notice

SermonAudio.com

This forum thread has been closed by SermonAudio.
No further comments are permitted for this news item.
8/29/16 6:53 PM

| | | | | |
| --- | --- | --- | --- | --- |
| Jim Lincoln | | Nebraska | | | |
8/29/16 6:51 PM

| | | | | |
| --- | --- | --- | --- | --- |
| Jim Lincoln | | Nebraska | | | |
8/29/16 12:59 PM

| | | | | |
| --- | --- | --- | --- | --- |
| SteveR | | Mt Zion | | | |
| | |
| --- | --- |
| 8/29/16 12:49 PM | |
| | |
8/29/16 6:45 AM

| | | | | |
| --- | --- | --- | --- | --- |
| Christopher000 | | Rhode Island | | | |
8/29/16 4:55 AM

| | | | | |
| --- | --- | --- | --- | --- |
| Shane | | Socal | | | |
8/28/16 5:28 PM

| | | | | |
| --- | --- | --- | --- | --- |
| Christopher000 | | Rhode Island | | | |
| | |
| --- | --- |
| 8/27/16 10:24 PM | |
| | |
| | |
| --- | --- |
| 8/27/16 5:26 PM | |
| | |
8/27/16 1:53 PM

| | | | | |
| --- | --- | --- | --- | --- |
| Jim Lincoln | | Nebraska | | | |
8/27/16 7:53 AM

| | | | | |
| --- | --- | --- | --- | --- |
| Christopher000 | | Rhode Island | | | |
8/27/16 7:13 AM

| | | | | |
| --- | --- | --- | --- | --- |
| SteveR | | Mt Zion | | | |
| | |
| --- | --- |
| 8/26/16 7:26 PM | |
| | |
| | |
| --- | --- |
| 8/26/16 3:43 PM | |
| | |
8/26/16 1:48 PM

| | | | | |
| --- | --- | --- | --- | --- |
| Christopher000 | | Rhode Island | | | |
8/26/16 1:33 PM

| | | | | |
| --- | --- | --- | --- | --- |
| ChristAlone | | God Knows | | | |
8/26/16 1:22 PM

| | | | | |
| --- | --- | --- | --- | --- |
| John Yurich USA | | USA | | | |
| | |
| --- | --- |
| 8/26/16 1:11 PM | |
| | |
8/26/16 12:46 PM

| | | | | |
| --- | --- | --- | --- | --- |
| SteveR | | Mt Zion | | | |
| | |
| --- | --- |
| There are a total of 138 user comments displayed | |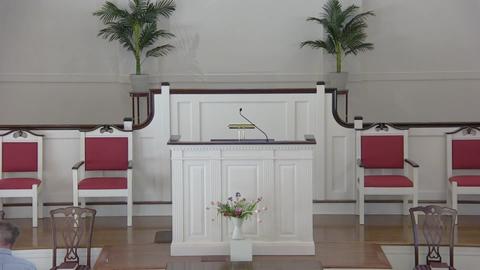 Marietta, GA
Christ Orthodox Presbyterian Church
Dr. Mark Allison
Faith FPC