Breaking News
All | United Prayer | SA Center | SA Newsroom
Christian Students Rejected, Failed and Expelled for Faith in Jesus
Public colleges and universities are taking the gloves off when it comes to Christian students on their campuses. Gone are the days of surreptitious slights against Christians; now it is open season on faith. Blatant, in-your-face anti-Christian discrimination is the new norm.

Christians students now face their applications being rejected because they let it slip out that they are a person of faith, receiving failing grades for daring to allow their religious beliefs to outweigh the omniscience of the educational elites, or being outright expelled for having the audacity to live in accordance with their faith.

The rise of anti-Christian discrimination on public university campuses is astounding in its breadth and shocking in its shamelessness. ...
· Page 1 · Found: 15 user comment(s)
System Notice

SermonAudio.com

This forum thread has been closed by SermonAudio.
No further comments are permitted for this news item.
7/18/15 7:48 AM

| | | | | |
| --- | --- | --- | --- | --- |
| Dave | | oz | | | |
7/18/15 7:30 AM

| | | | | |
| --- | --- | --- | --- | --- |
| Christopher000 | | Rhode Island | | | |
7/18/15 6:59 AM

| | | | | |
| --- | --- | --- | --- | --- |
| Dave | | oz | | | |
7/18/15 4:32 AM

| | | | | |
| --- | --- | --- | --- | --- |
| John UK | | Wales | | | |
7/17/15 6:55 PM

| | | | | |
| --- | --- | --- | --- | --- |
| dano | | Washington St | | | |
7/17/15 6:54 PM

| | | | | |
| --- | --- | --- | --- | --- |
| dano | | Washington St | | | |
7/17/15 8:46 AM

| | | | | |
| --- | --- | --- | --- | --- |
| offscouring | | Palm of His Hand | | | |
7/17/15 8:43 AM

| | | | | |
| --- | --- | --- | --- | --- |
| John Yurich USA | | USA | | | |
7/17/15 7:38 AM

| | | | | |
| --- | --- | --- | --- | --- |
| Get Real | | Wisconsin | | | |
7/17/15 7:28 AM

| | | | | |
| --- | --- | --- | --- | --- |
| Geoff | | Atlanta | | | |
7/17/15 12:30 AM

| | | | | |
| --- | --- | --- | --- | --- |
| Akeem Johnson | | Baltimore Maryland | | | |
| | |
| --- | --- |
| There are a total of 15 user comments displayed | |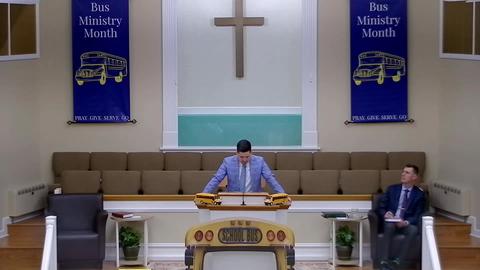 Oxford, PA
Grace Baptist Church