Breaking News
All | United Prayer | SA Center | SA Newsroom
Ted Cruz again battles 'globalist' charge against wife
With Sen. Ted Cruz, R-Texas, setting his sights on the Oval Office, some of his critics are once again confronting him with the issue of his wife's former membership in the Council on Foreign Relations and her role in the crafting of a CFR document espousing North American unity.

The national spokesman for Cruz's presidential campaign, Rick Tyler, emphasized in a response to WND that the senator has never been a member of CFR and harshly criticized the organization during his 2012 U.S. Senate campaign as a threat to U.S. sovereignty, even though his wife was a member at the time.

Tyler noted that at a campaign event in Tyler, Texas, in 2011, Cruz called CFR "a pernicious nest of snakes" that is "working to undermine our sovereignty."

Tyler explained that Heidi Cruz, then an energy investment banker for Merrill Lynch in Houston, served as a CFR term member. ...
| | | |
| --- | --- | --- |
| · Page 1 · Found: 78 user comment(s) | | |
System Notice

SermonAudio.com

This forum thread has been closed by SermonAudio.
No further comments are permitted for this news item.
4/8/15 9:50 AM

| | | | | |
| --- | --- | --- | --- | --- |
| SteveR | | Mt Zion | | | |
4/8/15 7:44 AM

| | | | | |
| --- | --- | --- | --- | --- |
| Christopher000 | | Rhode Island | | | |
4/7/15 10:35 PM

| | | | | |
| --- | --- | --- | --- | --- |
| Unprofitable Servant | | Georgia | | | |
4/7/15 5:10 PM

| | | | | |
| --- | --- | --- | --- | --- |
| kenny | | marietta, georgia | | | |
4/7/15 12:25 PM

| | | | | |
| --- | --- | --- | --- | --- |
| Nosey | | USA | | | |
4/7/15 12:11 PM

| | | | | |
| --- | --- | --- | --- | --- |
| Unprofitable Servant | | Georgia | | | |
4/7/15 11:33 AM

| | | | | |
| --- | --- | --- | --- | --- |
| kenny | | marietta, georgia | | | |
4/6/15 10:07 PM

| | | | | |
| --- | --- | --- | --- | --- |
| Unprofitable Servant | | Georgia | | | |
4/6/15 5:47 PM

| | | | | |
| --- | --- | --- | --- | --- |
| kenny | | marietta, georgia | | | |
4/6/15 12:40 PM

| | | | | |
| --- | --- | --- | --- | --- |
| Unprofitable Servant | | Georgia | | | |
4/4/15 7:21 PM

| | | | | |
| --- | --- | --- | --- | --- |
| kenny | | marietta, georgia | | | |
4/4/15 7:11 PM

| | | | |
| --- | --- | --- | --- |
| BibleSays... | | | |
4/4/15 6:25 PM

| | | | | |
| --- | --- | --- | --- | --- |
| kenny | | marietta, georgia | | | |
| | |
| --- | --- |
| 4/4/15 5:03 PM | |
| | |
4/4/15 5:00 PM

| | | | | |
| --- | --- | --- | --- | --- |
| Unprofitable Servant | | Georgia | | | |
4/4/15 4:33 PM

| | | | | |
| --- | --- | --- | --- | --- |
| SteveR | | Mt Zion | | | |
| | |
| --- | --- |
| There are a total of 78 user comments displayed | |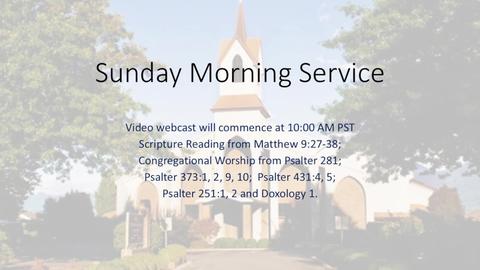 Chilliwack, British Columbia, Canada
Bethel Netherlands Reformed Congregation
C. H. Spurgeon
Prince of Preachers