Breaking News
All | United Prayer | SA Center | SA Newsroom
President Obama Cites the Bible in Immigration Speech
President Barack Obama appealed to the Good Book on Thursday evening when he addressed the nation regarding his executive order on immigration amnesty.

During his speech, Obama alluded to the Old Testament law that mandated that the Ancient nation of Israel look after the foreigners among them.

"Scripture tells us that we shall not oppress a stranger, for we know the heart of a stranger –- we were strangers once, too," said Obama.
|

FOCUS

| Audio commentaries on this news item | more..
| | | |
| --- | --- | --- |
| · Page 1 · Found: 24 user comment(s) | | |
System Notice

SermonAudio.com

This forum thread has been closed by SermonAudio.
No further comments are permitted for this news item.
11/29/14 4:45 PM

| | | | | |
| --- | --- | --- | --- | --- |
| Unprofitable Servant | | Georgia | | | |
11/29/14 3:48 PM

| | | | | |
| --- | --- | --- | --- | --- |
| runethegoon | | texas | | | |
11/24/14 12:48 AM

| | | | | |
| --- | --- | --- | --- | --- |
| Jim Lincoln | | Nebraska | | | |
11/23/14 6:42 AM

| | | | | |
| --- | --- | --- | --- | --- |
| Jim Lincoln | | Nebraska | | | |
11/23/14 12:31 AM

| | | | |
| --- | --- | --- | --- |
| Veritas Cafe | | | |
11/22/14 6:11 PM

| | | | | |
| --- | --- | --- | --- | --- |
| Mike | | New York | | | |
11/22/14 5:58 PM

| | | | | |
| --- | --- | --- | --- | --- |
| Unprofitable Servant | | Georgia | | | |
11/22/14 3:47 PM

| | | | | |
| --- | --- | --- | --- | --- |
| Jim Lincoln | | Nebraska | | | |
11/22/14 2:53 PM

| | | | |
| --- | --- | --- | --- |
| PursuitofTruth | | | |
11/22/14 2:48 PM

| | | | | |
| --- | --- | --- | --- | --- |
| marty mcd | | usa | | | |
11/22/14 2:39 PM

| | | | | |
| --- | --- | --- | --- | --- |
| Unprofitable Servant | | Georgia | | | |
11/22/14 11:47 AM

| | | | | |
| --- | --- | --- | --- | --- |
| Jim Lincoln | | Nebraska | | | |
11/22/14 11:12 AM

| | | | |
| --- | --- | --- | --- |
| pennned | | | |
11/22/14 11:02 AM

| | | | | |
| --- | --- | --- | --- | --- |
| simon | | uk | | | |
11/22/14 10:57 AM

| | | | | |
| --- | --- | --- | --- | --- |
| Mike | | New York | | | |
11/22/14 7:59 AM

| | | | | |
| --- | --- | --- | --- | --- |
| Christopher000 | | Rhode Island | | | |
11/22/14 2:54 AM

| | | | | |
| --- | --- | --- | --- | --- |
| PS | | USA | | | |
| | |
| --- | --- |
| There are a total of 24 user comments displayed | |
| | | |
| --- | --- | --- |
| Jump to Page : [1] 2 | last | | |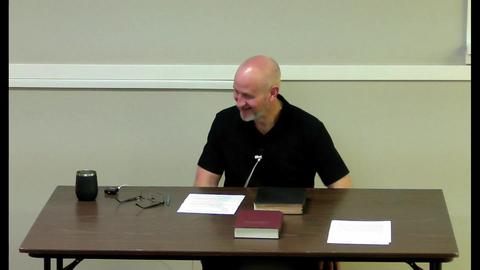 Chilliwack, British Columbia
Free Grace Baptist Church