Breaking News
All | United Prayer | SA Center | SA Newsroom
Tea Party Hero Ben Carson Targeted by IRS After Prayer Breakfast Speech
Noted neurosurgeon and emerging conservative spokesman Dr. Ben Carson (shown at right, signing book) said that he was targeted by the IRS after comments he made earlier this year at the National Prayer Breakfast in front of President Obama that were critical of America's current leadership. During the speech, with Obama seated directly to his right, Carson quoted several scriptures from the book of Proverbs, following up with comments about political correctness and 'Äúmoral decay and fiscal irresponsibility'ÄĚ that were widely interpreted as targeting the Obama administration. The speech has turned Carson into a 'Äútea party'ÄĚ hero and has fueled talk of a possible run for public office.

But, according to Carson, the comments also earned him an audit from the IRS, the first he had ever encountered. While the tax bureaucrats passed the retired Johns Hopkins University professor and surgeon with flying ...
| | | | | | |
| --- | --- | --- | --- | --- | --- |
| | | | | | |
· Page 1 · Found: 15 user comment(s)
System Notice

SermonAudio.com

This forum thread has been closed by SermonAudio.
No further comments are permitted for this news item.
10/9/13 10:54 AM

| | | | | |
| --- | --- | --- | --- | --- |
| Dolores L | | Texas | | | |
10/9/13 10:26 AM

| | | | | |
| --- | --- | --- | --- | --- |
| Dolores L | | Texas | | | |
10/9/13 9:36 AM

| | | | | |
| --- | --- | --- | --- | --- |
| John Yurich USA | | USA | | | |
10/9/13 12:52 AM

| | | | | |
| --- | --- | --- | --- | --- |
| Dolores L | | Texas | | | |
10/9/13 12:47 AM

| | | | | |
| --- | --- | --- | --- | --- |
| Dolores L | | Texas | | | |
10/8/13 2:43 PM

| | | | | |
| --- | --- | --- | --- | --- |
| Jim Lincoln | | Nebraska | | | |
10/8/13 12:58 AM

| | | | | |
| --- | --- | --- | --- | --- |
| Dolores L | | Texas | | | |
10/8/13 12:47 AM

| | | | | |
| --- | --- | --- | --- | --- |
| Dolores L | | Texas | | | |
10/7/13 2:48 PM

| | | | | |
| --- | --- | --- | --- | --- |
| Jim Lincoln | | Nebraska | | | |
10/7/13 1:33 PM

| | | | | |
| --- | --- | --- | --- | --- |
| John Yurich USA | | USA | | | |
10/7/13 12:14 PM

| | | | | |
| --- | --- | --- | --- | --- |
| Dolores L | | Texas | | | |
10/6/13 5:10 PM

| | | | | |
| --- | --- | --- | --- | --- |
| John Yurich USA | | USA | | | |
10/6/13 3:06 PM

| | | | | |
| --- | --- | --- | --- | --- |
| Dolores L | | Texas | | | |
10/5/13 10:23 AM

| | | | | |
| --- | --- | --- | --- | --- |
| Mike | | New York | | | |
| | |
| --- | --- |
| There are a total of 15 user comments displayed | |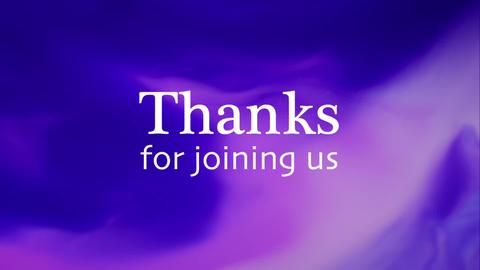 Wilmington, NC
Heritage OPC