Breaking News
All | United Prayer | SA Center | SA Newsroom
Are You a Tax Cheat If You Shop Online Tax-Free?
Buy anything on the Internet lately without paying sales tax? In all but a few states, you're probably a tax cheat.

That's right, even if Internet retailers don't collect sales tax at the time of the purchase, you're required by law to pay it in 45 states and the District of Columbia.

Here's the problem for states: hardly anyone pays the tax, and there's not much states can do about it.
· Page 1 · Found: 12 user comment(s)
System Notice

SermonAudio.com

This forum thread has been closed by SermonAudio.
No further comments are permitted for this news item.
5/13/13 1:24 PM

| | | | | |
| --- | --- | --- | --- | --- |
| San Jose John | | San Jose, CA | | | |
| | |
| --- | --- |
| 5/7/13 9:39 AM | |
| | |
5/6/13 9:02 PM

| | | | | |
| --- | --- | --- | --- | --- |
| Mike | | New York | | | |
| | |
| --- | --- |
| 5/6/13 6:27 PM | |
| | |
5/6/13 6:25 PM

| | | | | |
| --- | --- | --- | --- | --- |
| San Jose John | | San Jose, CA | | | |
5/6/13 4:37 PM

| | | | | |
| --- | --- | --- | --- | --- |
| Mike | | New York | | | |
| | |
| --- | --- |
| 5/6/13 3:15 PM | |
| | |
5/6/13 1:58 PM

| | | | | |
| --- | --- | --- | --- | --- |
| Mike | | New York | | | |
5/6/13 11:12 AM

| | | | | |
| --- | --- | --- | --- | --- |
| William Simpson | | USA | | | |
| | |
| --- | --- |
| 5/6/13 10:24 AM | |
| | |
5/6/13 6:38 AM

| | | | | |
| --- | --- | --- | --- | --- |
| Christopher000 | | Rhode Island | | | |
| | |
| --- | --- |
| There are a total of 12 user comments displayed | |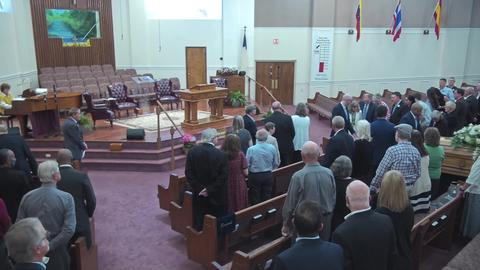 Kannapolis, NC
Faith Baptist Church
Pastor Iain Murray
GPTS & Mt. Olive