Breaking News
All | United Prayer | SA Center | SA Newsroom
Assemblies of God Speaks Out on Chick-fil-A Controversy
George Wood heard Chicago Mayor Rahm Emanuel loud and clear when he said that "Chick-fil-A's values are not Chicago values."

The General Superintendent of the General Counsel of the Assemblies of God now has a rapid fire series of questions for Emanuel and any other mayor who may be tempted to follow in his footsteps.

"Are you saying that the Catholics are also unwelcome in Chicago because they don't have Chicago values? That evangelicals aren't welcome? That Muslims aren't welcome? That Orthodox Jewish people are not welcome?

"That other persons who have religious beliefs that marriage is between a man and a woman don't have Chicago values and therefore they are excluded from your community? Do you intend to discriminate against persons of faith? Do you intend to marginalize them? Are you becoming, in your view, intolerant of persons of religious faith? ...
| | | |
| --- | --- | --- |
| · Page 1 · Found: 31 user comment(s) | | |
System Notice

SermonAudio.com

This forum thread has been closed by SermonAudio.
No further comments are permitted for this news item.
8/6/12 2:25 PM

| | | | | |
| --- | --- | --- | --- | --- |
| Jim Lincoln | | Nebraska | | | |
8/6/12 5:10 AM

| | | | | |
| --- | --- | --- | --- | --- |
| John UK | | Wales | | | |
8/6/12 4:50 AM

| | | | | |
| --- | --- | --- | --- | --- |
| Michael Hranek | | Endicott, New York | | | |
8/5/12 8:54 PM

| | | | | |
| --- | --- | --- | --- | --- |
| Michael Hranek | | Endicott, New York | | | |
8/5/12 7:42 PM

| | | | |
| --- | --- | --- | --- |
| Actual Foe | | | |
8/5/12 6:11 PM

| | | | | |
| --- | --- | --- | --- | --- |
| John UK | | Wales | | | |
8/5/12 5:49 PM

| | | | | |
| --- | --- | --- | --- | --- |
| Michael Hranek | | Endicott, New York | | | |
8/5/12 5:13 PM

| | | | | |
| --- | --- | --- | --- | --- |
| John UK | | Wales | | | |
8/5/12 4:52 PM

| | | | | |
| --- | --- | --- | --- | --- |
| Michael Hranek | | Endicott, New York | | | |
8/5/12 4:14 PM

| | | | | |
| --- | --- | --- | --- | --- |
| John UK | | Wales | | | |
8/5/12 3:57 PM

| | | | | |
| --- | --- | --- | --- | --- |
| Michael Hranek | | Endicott, New York | | | |
8/5/12 3:49 PM

| | | | | |
| --- | --- | --- | --- | --- |
| Jim Lincoln | | Nebraska | | | |
8/5/12 3:39 PM

| | | | | |
| --- | --- | --- | --- | --- |
| John UK | | Wales | | | |
8/5/12 3:14 PM

| | | | | |
| --- | --- | --- | --- | --- |
| Jim Lincoln | | Nebraska | | | |
8/4/12 6:33 PM

| | | | | |
| --- | --- | --- | --- | --- |
| Bill Grimes | | Lawrenceville, GA | | | |
7/30/12 5:45 PM

| | | | | |
| --- | --- | --- | --- | --- |
| david cline | | london on. | | | |
7/30/12 3:13 PM

| | | | | |
| --- | --- | --- | --- | --- |
| Jim Lincoln | | Nebraska | | | |
7/29/12 10:33 PM

| | | | | |
| --- | --- | --- | --- | --- |
| Frank Dombrosky | | Texas | | | |
7/29/12 7:26 PM

| | | | | |
| --- | --- | --- | --- | --- |
| Michael Hranek | | Endicott, New York | | | |
| | |
| --- | --- |
| There are a total of 31 user comments displayed | |
| | | |
| --- | --- | --- |
| Jump to Page : [1] 2 | last | | |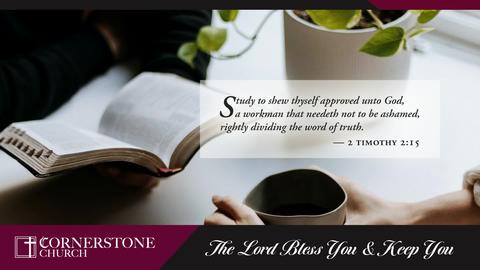 Singapore
Cornerstone Church
Neil C. Stewart
Christ Covenant Church