Breaking News
All | United Prayer | SA Center | SA Newsroom
They won't build it! Hardhats vow not to work on controversial mosque near Ground Zero
A growing number of New York construction workers are vowing not to work on the mosque planned near Ground Zero.

"It's a very touchy thing because they want to do this on sacred ground," said Dave Kaiser, 38, a blaster who is working to rebuild the World Trade Center site.

"I wouldn't work there, especially after I found out about what the imam said about U.S. policy being responsible for 9/11," Kaiser said.

The grass-roots movement is gaining momentum on the Internet. One construction worker created the "Hard Hat Pledge" on his blog and asked others to vow not to work on the project if it stays on Park Place. ...
| | | |
| --- | --- | --- |
| · Page 1 · Found: 60 user comment(s) | | |
System Notice

SermonAudio.com

This forum thread has been closed by SermonAudio.
No further comments are permitted for this news item.
9/4/10 7:47 PM

| | | | | | | |
| --- | --- | --- | --- | --- | --- | --- |
| Barry Watson | | Barrie, Ontario, Canada | | | | | |
9/4/10 6:55 PM

| | | | |
| --- | --- | --- | --- |
| cursedundercanada | | | |
9/4/10 5:57 PM

| | | | | |
| --- | --- | --- | --- | --- |
| Joe the Protestant | | 2525 | | | |
9/4/10 5:28 PM

| | | | | |
| --- | --- | --- | --- | --- |
| Mike | | New York | | | |
9/4/10 3:23 PM

| | | | | | | |
| --- | --- | --- | --- | --- | --- | --- |
| Barry Watson | | Barrie, Ontario, Canada | | | | | |
9/4/10 11:06 AM

| | | | | |
| --- | --- | --- | --- | --- |
| Mike | | New York | | | |
9/3/10 10:49 PM

| | | | |
| --- | --- | --- | --- |
| Written in Heaven | | | |
9/3/10 5:24 PM

| | | | | | | |
| --- | --- | --- | --- | --- | --- | --- |
| Barry Watson | | Barrie, Ontario, Canada | | | | | |
9/3/10 4:13 PM

| | | | | | | |
| --- | --- | --- | --- | --- | --- | --- |
| Barry Watson | | Barrie, Ontario, Canada | | | | | |
9/3/10 8:51 AM

| | | | | |
| --- | --- | --- | --- | --- |
| Mike | | New York | | | |
9/3/10 3:58 AM

| | | | | | | |
| --- | --- | --- | --- | --- | --- | --- |
| Barry Watson | | Barrie, Ontario, Canada | | | | | |
9/2/10 10:21 PM

| | | | |
| --- | --- | --- | --- |
| Written in Heaven | | | |
9/1/10 8:40 PM

| | | | | | | |
| --- | --- | --- | --- | --- | --- | --- |
| Barry Watson | | Barrie, Ontario, Canada | | | | | |
9/1/10 8:35 PM

| | | | | |
| --- | --- | --- | --- | --- |
| DavidD1960 | | Louisiana | | | |
9/1/10 7:37 PM

| | | | | | | |
| --- | --- | --- | --- | --- | --- | --- |
| Barry Watson | | Barrie, Ontario, Canada | | | | | |
9/1/10 7:09 PM

| | | | | |
| --- | --- | --- | --- | --- |
| Alberta | | V O 5 | | | |
9/1/10 6:28 PM

| | | | | |
| --- | --- | --- | --- | --- |
| DavidD1960 | | Louisiana | | | |
9/1/10 4:47 PM

| | | | | | | |
| --- | --- | --- | --- | --- | --- | --- |
| Barry Watson | | Barrie, Ontario, Canada | | | | | |
| | |
| --- | --- |
| There are a total of 60 user comments displayed | |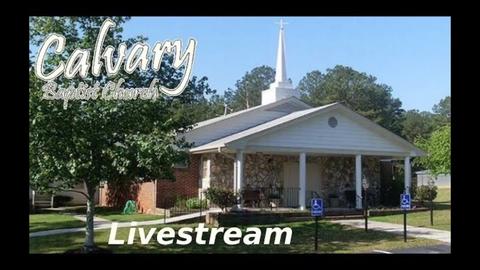 Conyers, GA
Calvary Baptist Church
Alistair Begg
Truth For Life