Breaking News
All | The Vault | United Prayer | SA Newsroom
Japan's new first lady rode UFO to Venus?
Japan's next prime minister might be nicknamed "the alien," but it's his wife who claims to have had a close encounter with another world.

"While my body was asleep, I think my soul rode on a triangular-shaped UFO and went to Venus," Miyuki Hatoyama, the wife of premier-in-waiting Yukio Hatoyama, wrote in a book published last year.

"It was a very beautiful place and it was really green."
| | | |
| --- | --- | --- |
| · Page 1 · Found: 48 user comment(s) | | |
System Notice

SermonAudio.com

This forum thread has been closed by SermonAudio.
No further comments are permitted for this news item.
4/26/10 3:39 PM

| | | | |
| --- | --- | --- | --- |
| Tony Lopez-Cisneros | | | |
10/29/09 11:28 PM

| | | | | |
| --- | --- | --- | --- | --- |
| CV | | Australia | | | |
10/22/09 9:54 PM

| | | | |
| --- | --- | --- | --- |
| Tony Lopez-Cisneros | | | |
10/19/09 12:44 PM

| | | | |
| --- | --- | --- | --- |
| whatdotheywantmefor | | | |
10/18/09 7:41 PM

| | | | |
| --- | --- | --- | --- |
| Tony Lopez-Cisneros | | | |
10/18/09 7:22 PM

| | | | | |
| --- | --- | --- | --- | --- |
| Mike | | New York | | | |
10/18/09 6:50 PM

| | | | |
| --- | --- | --- | --- |
| Tony Lopez-Cisneros | | | |
10/15/09 7:57 AM

| | | | |
| --- | --- | --- | --- |
| isthatmybadge | | | |
10/15/09 5:27 AM

| | | | |
| --- | --- | --- | --- |
| isthatmybadge | | | |
10/14/09 6:36 PM

| | | | | |
| --- | --- | --- | --- | --- |
| Neil | | Tucson | | | |
10/14/09 6:20 PM

| | | | |
| --- | --- | --- | --- |
| isthatmybadge | | | |
10/14/09 12:28 PM

| | | | |
| --- | --- | --- | --- |
| Tony Lopez-Cisneros | | | |
10/13/09 3:44 PM

| | | | |
| --- | --- | --- | --- |
| Tony Lopez-Cisneros | | | |
10/13/09 2:44 PM

| | | | |
| --- | --- | --- | --- |
| Tony Lopez-Cisneros | | | |
10/12/09 5:50 AM

| | | | | |
| --- | --- | --- | --- | --- |
| wayne | | uk | | | |
10/11/09 6:49 PM

| | | | |
| --- | --- | --- | --- |
| bytheirfruitsyeshallknowthem | | | |
10/11/09 6:04 PM

| | | | |
| --- | --- | --- | --- |
| Faithful Remnant | | | |
10/11/09 5:44 PM

| | | | |
| --- | --- | --- | --- |
| Tony Lopez-Cisneros | | | |
10/4/09 5:01 PM

| | | | |
| --- | --- | --- | --- |
| square of the hypotenuse | | | |
| | |
| --- | --- |
| 10/4/09 5:28 AM | |
| | |
| | |
| --- | --- |
| There are a total of 48 user comments displayed | |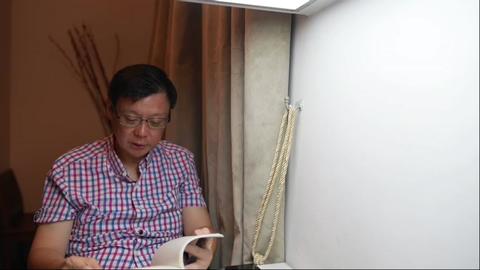 Singapore
Blessed Hope Bible-Presbyterian Church