Breaking News
All | United Prayer | SA Center | SA Newsroom
Many beliefs, many paths to heaven?
Most American religious believers, including most Christians, say eternal life is not exclusively for those who accept Christ as their savior, a new survey finds.

Of the 65% of people who held this open view of heaven's gates, 80% named at least one non-Christian group 'ÄĒ Jews, Muslims, Hindus, atheists or people with no religion at all 'ÄĒ who may also be saved, according to a new survey released today by the Pew Forum on Religion & Public Life.

Albert Mohler, president of the Southern Baptist Theological Seminary, Louisville, calls the findings "a theological crisis for American evangelicals. They represent at best a misunderstanding of the Gospel and at worst a repudiation of the Gospel." ...
| | | |
| --- | --- | --- |
| · Page 1 · Found: 55 user comment(s) | | |
System Notice

SermonAudio.com

This forum thread has been closed by SermonAudio.
No further comments are permitted for this news item.
12/25/08 5:43 AM

| | | | |
| --- | --- | --- | --- |
| A Bible Christian Who Believes | | | |
12/25/08 4:43 AM

| | | | | |
| --- | --- | --- | --- | --- |
| John UK | | Wales | | | |
12/25/08 3:51 AM

| | | | |
| --- | --- | --- | --- |
| A Bible Christian Who Believes | | | |
12/24/08 9:28 PM

| | | | | | | |
| --- | --- | --- | --- | --- | --- | --- |
| Alan H | | Washington State | | | | | |
12/24/08 6:12 AM

| | | | | |
| --- | --- | --- | --- | --- |
| John UK | | Wales | | | |
12/23/08 10:41 PM

| | | | | | | |
| --- | --- | --- | --- | --- | --- | --- |
| Alan H | | Washington State | | | | | |
12/23/08 3:56 PM

| | | | | |
| --- | --- | --- | --- | --- |
| John UK | | Wales | | | |
| | |
| --- | --- |
| 12/23/08 3:03 PM | |
| | |
12/23/08 2:04 PM

| | | | |
| --- | --- | --- | --- |
| thehotseat | | | |
12/23/08 10:36 AM

| | | | | |
| --- | --- | --- | --- | --- |
| John UK | | Wales | | | |
12/23/08 10:28 AM

| | | | |
| --- | --- | --- | --- |
| Answer to Question | | | |
12/23/08 10:12 AM

| | | | | |
| --- | --- | --- | --- | --- |
| Banned | | in Boston | | | |
12/23/08 10:04 AM

| | | | |
| --- | --- | --- | --- |
| Question | | | |
12/23/08 9:41 AM

| | | | |
| --- | --- | --- | --- |
| A Bible Christian Who Believes | | | |
12/23/08 9:06 AM

| | | | | |
| --- | --- | --- | --- | --- |
| Par3 | | Hole6 | | | |
12/23/08 8:37 AM

| | | | | |
| --- | --- | --- | --- | --- |
| John UK | | Wales | | | |
12/23/08 8:03 AM

| | | | | |
| --- | --- | --- | --- | --- |
| John UK | | Wales | | | |
12/23/08 6:37 AM

| | | | |
| --- | --- | --- | --- |
| A Bible Christian Who Believes | | | |
12/22/08 7:30 PM

| | | | | |
| --- | --- | --- | --- | --- |
| Anti-antichrist | | God's land | | | |
12/22/08 6:03 PM

| | | | | |
| --- | --- | --- | --- | --- |
| John UK | | Wales | | | |
| | |
| --- | --- |
| There are a total of 55 user comments displayed | |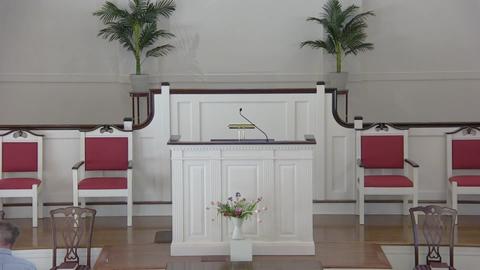 Marietta, GA
Christ Orthodox Presbyterian Church
Jeff Arthur
Elizabeth Baptist Church