Breaking News
All | United Prayer | SA Center | SA Newsroom
Niagara Falls prophesied as site of Second Coming
The Second Coming of Christ will occur in Niagara Falls, Isaiah Robertson believes.

'ÄúThe revival of Jesus Christ will start right here,'ÄĚ he said. 'ÄúGod said he would take his glory from one of the wonders of the world 'ÄĒ and that wonder is Niagara Falls.'ÄĚ

Millions of Christians believe in the Second Coming of Christ, in which the Christian savior will return to earth for a final judgment of both the living and the dead.
| | | |
| --- | --- | --- |
| · Page 1 · Found: 41 user comment(s) | | |
System Notice

SermonAudio.com

This forum thread has been closed by SermonAudio.
No further comments are permitted for this news item.
11/5/07 2:34 PM

| | | | | |
| --- | --- | --- | --- | --- |
| Jim Lincoln | | Nebraska | | | |
11/5/07 11:07 AM

| | | | | | | |
| --- | --- | --- | --- | --- | --- | --- |
| terry evans | | miramar beach fl | | | | | |
11/5/07 8:38 AM

| | | | | | | |
| --- | --- | --- | --- | --- | --- | --- |
| terry evans | | miramar beach fl | | | | | |
11/5/07 8:17 AM

| | | | | |
| --- | --- | --- | --- | --- |
| Walt | | Michigan | | | |
11/5/07 4:08 AM

| | | | | |
| --- | --- | --- | --- | --- |
| Weapon of Mass Instruction | | Dehvastating Truth | | | |
11/5/07 12:19 AM

| | | | | | | |
| --- | --- | --- | --- | --- | --- | --- |
| terry evans | | miramar beach fl | | | | | |
11/4/07 10:52 PM

| | | | | |
| --- | --- | --- | --- | --- |
| MurrayA | | Australia | | | |
11/4/07 10:35 PM

| | | | | |
| --- | --- | --- | --- | --- |
| Walt | | Michigan | | | |
11/4/07 9:39 PM

| | | | | |
| --- | --- | --- | --- | --- |
| MurrayA | | Australia | | | |
11/4/07 9:25 PM

| | | | | |
| --- | --- | --- | --- | --- |
| Walt | | Michigan | | | |
11/4/07 9:02 PM

| | | | | |
| --- | --- | --- | --- | --- |
| MurrayA | | Australia | | | |
11/4/07 8:43 PM

| | | | | |
| --- | --- | --- | --- | --- |
| Walt | | Michigan | | | |
11/4/07 8:42 PM

| | | | | | | |
| --- | --- | --- | --- | --- | --- | --- |
| Dr. Yamil Luciano | | Curing Theological Diseases | | | | | |
11/4/07 8:27 PM

| | | | | |
| --- | --- | --- | --- | --- |
| MurrayA | | Australia | | | |
11/4/07 8:23 PM

| | | | | | | |
| --- | --- | --- | --- | --- | --- | --- |
| Dr. Yamil Luciano | | Curing Theological Diseases | | | | | |
11/4/07 8:01 PM

| | | | | |
| --- | --- | --- | --- | --- |
| Walt | | Michigan | | | |
11/4/07 7:48 PM

| | | | | |
| --- | --- | --- | --- | --- |
| MurrayA | | Australia | | | |
11/4/07 7:35 PM

| | | | | |
| --- | --- | --- | --- | --- |
| Walt | | Michigan | | | |
11/4/07 7:26 PM

| | | | | |
| --- | --- | --- | --- | --- |
| MurrayA | | Australia | | | |
| | |
| --- | --- |
| There are a total of 41 user comments displayed | |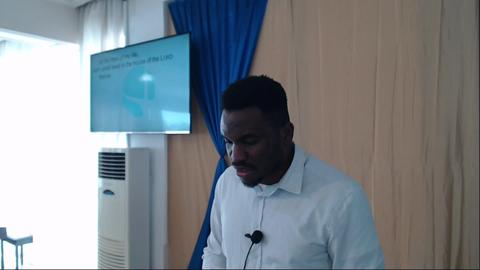 Lefkosa, Cyprus
Lefkosa Protestant Church