Breaking News
All | The Vault | United Prayer | SA Newsroom
Residents use pig races to deter building of mosque
(11/29/06 - KTRK/KATY, TX) - There's an awful lot of exciting news when you round the corner on Baker Road. One of two big yellow signs announces a new neighbor is coming soon.

K.I.A., that's the Katy Islamic Association, plan to build a mosque here.

So it seems the community at the end of Baker Road has a pretty good fight. But this fight has gone much farther than many between two neighbors. You see in these fights, sometimes neighbors throw mud at one another. In this instance, they're wallowing in it.

Craig Baker owns pigs. He's the guy behind the second big yellow sign on Baker Road. That's the one announcing Friday night pig races. ...
· Page 1 · Found: 19 user comment(s)
System Notice

SermonAudio.com

This forum thread has been closed by SermonAudio.
No further comments are permitted for this news item.
12/7/06 9:43 AM

| | | | | |
| --- | --- | --- | --- | --- |
| Albert | | Northern Ireland | | | |
12/7/06 9:12 AM

| | | | | | | |
| --- | --- | --- | --- | --- | --- | --- |
| Lance Eccles | | Sydney, Australia | | | | | |
12/5/06 8:11 PM

| | | | | |
| --- | --- | --- | --- | --- |
| Protestant | | UK | | | |
12/5/06 6:32 PM

| | | | | |
| --- | --- | --- | --- | --- |
| Protestant | | UK | | | |
12/5/06 2:25 PM

| | | | | |
| --- | --- | --- | --- | --- |
| Protestant | | UK | | | |
12/4/06 5:10 PM

| | | | | |
| --- | --- | --- | --- | --- |
| Chris M | | Australia | | | |
12/4/06 12:30 PM

| | | | | |
| --- | --- | --- | --- | --- |
| Tim | | Sask, Canada | | | |
12/4/06 11:40 AM

| | | | | |
| --- | --- | --- | --- | --- |
| Protection on Flights | | OH | | | |
12/4/06 10:16 AM

| | | | | |
| --- | --- | --- | --- | --- |
| Protestant | | UK | | | |
12/4/06 10:06 AM

| | | | | |
| --- | --- | --- | --- | --- |
| Chris | | TX | | | |
12/3/06 4:14 PM

| | | | | |
| --- | --- | --- | --- | --- |
| Jim Lincoln | | Nebraska | | | |
12/3/06 9:47 AM

| | | | | |
| --- | --- | --- | --- | --- |
| Vic | | NC USA | | | |
| | |
| --- | --- |
| There are a total of 19 user comments displayed | |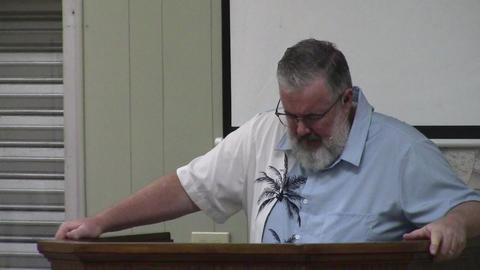 Corpus Christi, TX
Sovereign Grace Community Church