Breaking News
All | The Vault | United Prayer | SA Newsroom
Poll: More evangelicals sour toward Republicans
DALLAS (Reuters) - U.S. evangelicals have lost some of their enthusiasm for the Republican Party, a factor contributing to the party's drubbing in Tuesday's congressional elections, a new survey found.

In a Beliefnet poll of 771 evangelical Christians from Tuesday to Thursday, 30 percent said they voted for fewer Republicans than in previous elections. Evangelicals have been a core base of Republican support.

About 15 percent of respondents said they voted for more Republican candidates, while 55 percent said they voted for the same number of Republicans as before. ...
· Page 1 · Found: 15 user comment(s)
System Notice

SermonAudio.com

This forum thread has been closed by SermonAudio.
No further comments are permitted for this news item.
3/18/07 11:02 AM

| | | | | |
| --- | --- | --- | --- | --- |
| LE-Vee | | USA | | | |
11/24/06 5:44 PM

| | | | | |
| --- | --- | --- | --- | --- |
| Chris M | | Australia | | | |
11/24/06 8:49 AM

| | | | | |
| --- | --- | --- | --- | --- |
| Winston Smith | | Oceania | | | |
11/24/06 8:26 AM

| | | | | |
| --- | --- | --- | --- | --- |
| 9/11 Was An Inside Job | | George Orwell's 1984 Come True | | | |
11/14/06 9:16 PM

| | | | |
| --- | --- | --- | --- |
| anonymous | | | |
| | |
| --- | --- |
| 11/13/06 5:23 PM | |
| | |
11/12/06 6:01 PM

| | | | |
| --- | --- | --- | --- |
| Faithful Remnant | | | |
11/12/06 5:54 PM

| | | | | |
| --- | --- | --- | --- | --- |
| Mike | | New York | | | |
11/12/06 5:38 PM

| | | | |
| --- | --- | --- | --- |
| Old School Presbyterian | | | |
11/12/06 5:32 PM

| | | | |
| --- | --- | --- | --- |
| Faithful Remnant | | | |
11/12/06 4:06 PM

| | | | | |
| --- | --- | --- | --- | --- |
| Jim Lincoln | | Nebraska | | | |
11/12/06 3:23 PM

| | | | | |
| --- | --- | --- | --- | --- |
| Tim | | US | | | |
11/12/06 6:44 AM

| | | | |
| --- | --- | --- | --- |
| Sycamore | | | |
11/11/06 7:16 PM

| | | | | |
| --- | --- | --- | --- | --- |
| Jim spannagel | | New Hampton, NY | | | |
| | |
| --- | --- |
| There are a total of 15 user comments displayed | |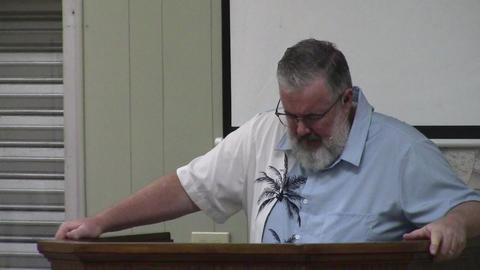 Corpus Christi, TX
Sovereign Grace Community Church