Breaking News
All | The Vault | United Prayer | SA Newsroom
Rev. Ted Haggard Quits Church After Probe Cites 'Sexually Immoral Conduct'

Rev. Ted Haggard
COLORADO SPRINGS, Colo. 'ÄĒ The Rev. Ted Haggard agreed to resign as leader of the New Life Church Saturday after its independent investigative board recommended removal, saying he was guilty "of sexually immoral conduct."

"We, the Overseer Board of New Life Church, have concluded our deliberations concerning the moral failings of Pastor Ted Haggard," a statement from the church said. "Our investigation and Pastor Haggard's public statements have proven without a doubt that he has committed sexually immoral conduct."

A man describing himself as an escort told news media this week that Haggard, who also has resigned as president of the influential National Asssociation of Evangelicals, had been paying him for sex for three years. ...
| | | |
| --- | --- | --- |
| · Page 1 · Found: 89 user comment(s) | | |
System Notice

SermonAudio.com

This forum thread has been closed by SermonAudio.
No further comments are permitted for this news item.
11/15/06 9:40 PM

| | | | | |
| --- | --- | --- | --- | --- |
| Rudi | | Australia | | | |
11/15/06 7:44 AM

| | | | | |
| --- | --- | --- | --- | --- |
| Michael | | Endicott, NY | | | |
11/15/06 5:37 AM

| | | | | |
| --- | --- | --- | --- | --- |
| Rudi | | Auatralia | | | |
11/14/06 1:33 AM

| | | | | |
| --- | --- | --- | --- | --- |
| Rudi | | Auatralia | | | |
11/13/06 7:10 PM

| | | | | |
| --- | --- | --- | --- | --- |
| Rudi | | Australia | | | |
11/13/06 5:56 PM

| | | | | |
| --- | --- | --- | --- | --- |
| Byron | | Texas | | | |
11/13/06 5:51 PM

| | | | | |
| --- | --- | --- | --- | --- |
| Neil | | Tucson | | | |
11/13/06 5:41 PM

| | | | | |
| --- | --- | --- | --- | --- |
| Byron | | Texas | | | |
11/13/06 4:25 PM

| | | | | |
| --- | --- | --- | --- | --- |
| Neil | | Tucson | | | |
11/13/06 4:09 PM

| | | | | |
| --- | --- | --- | --- | --- |
| ScottD | | Texas | | | |
11/13/06 11:18 AM

| | | | | |
| --- | --- | --- | --- | --- |
| Neil | | Tucson | | | |
11/13/06 10:02 AM

| | | | | |
| --- | --- | --- | --- | --- |
| kenny | | kenny | | | |
11/13/06 7:18 AM

| | | | | |
| --- | --- | --- | --- | --- |
| Rudi | | Auatralia | | | |
11/7/06 1:53 PM

| | | | | |
| --- | --- | --- | --- | --- |
| Byron | | Texas | | | |
11/7/06 2:38 AM

| | | | | |
| --- | --- | --- | --- | --- |
| Chris M | | Australia | | | |
11/6/06 11:32 PM

| | | | | |
| --- | --- | --- | --- | --- |
| Byron | | Texas | | | |
11/6/06 11:20 PM

| | | | | |
| --- | --- | --- | --- | --- |
| Chris M | | Australia | | | |
11/6/06 11:04 PM

| | | | | |
| --- | --- | --- | --- | --- |
| Byron | | Texas | | | |
| | |
| --- | --- |
| There are a total of 89 user comments displayed | |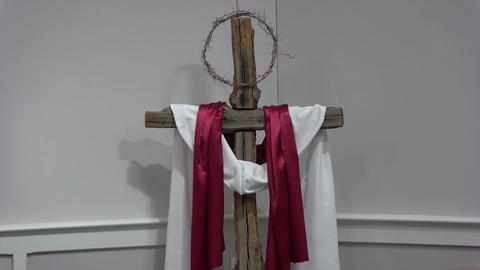 Fletcher, NC
Fletcher First Baptist Church