| | | |
| --- | --- | --- |
| | BROADCASTER DIRECTORY BY NAME | JOIN NOW | |

We are an Independent Baptist Church located in Jacksonville, Florida, focused on pleasing the Lord Jesus Christ through the preaching of his words, the King James Bible. We are a growing church both physically and spiritually, and we're very excited about what the Lord...

Changed By GraceDr. Steve Hereford | Jacksonville, Floridawww.sermonaudio.com/changedbygrace


Changed By Grace (CBG) is the media and radio ministry of Eastport Baptist Church. Pastor Steve Hereford is the featured speaker. Radio Stations: Jacksonville, FL: WAYR AM 550 - Sunday's 8:30 AM WAYR FM 103.3 - Sunday's 8:30 AM WAYR FM 104.9 - Sunday's 8:30 AM...

WELCOME to King of Kings! While it may be accurately stated that we are a 'ÄúSinner Friendly People,'ÄĚ our services (except for certain designated Sundays throughout the year) are intended to be 'ÄúBeliever Friendly'ÄĚ designed to encourage, instruct, teach, mature and discip...

Ortega Presbyterian Church is a congregation of the Presbyterian Church in America. We are committed to the historic Christian faith and practice. It is our goal to be a faithful witness to the gospel in Jacksonville. Please use this website to learn more about us. We e...

We are a congregation who values expository preaching, Godward Worship, family discipleship, gospel clarity, reformed theology and a devoted community. We exist to develop faithful followers of Christ by God's grace and for His glory. Faithfulness, therefore, is our mea...

SGFC is committed to being a biblically functioning church, and we seek to accomplish this through expositional preaching and teaching from God's holy Word....

Please visit us at www.wpcajax.us for information about our Worship Services, including our Current Sermon Series, as well as upcoming events and latest news....

Word of Life Community Church is a non-charismatic, Evangelical Bible-believing and expository teaching ministry that exists for the purpose of establishing, strengthening, and encouraging believers to have a more intimate relationship with Jesus Christ, while living a ...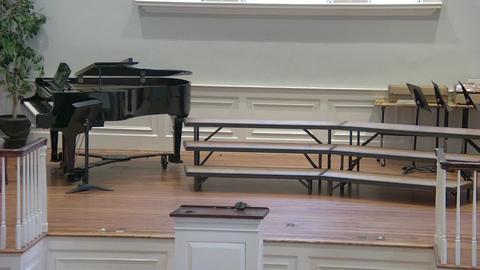 Savannah, GA
Independent Presbyterian Church
Frank Jones
Faith Memorial Baptist...